Why Snowy Regional Solar?
Reliability

You make an agreement with SRS and it is "written in stone". We promise you the upmost attention to timing, appointments and call backs

Innovation

Our premium partners are the most innovative in the industry ensuring only the latest technology will be used in your home.

Choice

The SRS attention to the industry will ensure participation on all conventions, seminars and circulars bringing a guaranteed wide choice.

Efficiency

The SRS mantra of 'making solar easy' dictates that we will make your experience as streamlined and time efficient as we can.
The Beginners Guide to Solar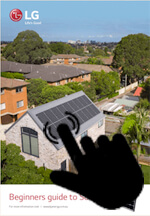 What Bad Solar Looks Like
7 Reasons Why LG Panels Will Save You
Questions about getting started?
....Drop us a line!