Wouldn't it be nice to have solar energy available around the clock – even after sunset?
Snowy Regional Solar have the expertise and the experience to convert your existing solar system to a total energy system…or design something from scratch. Our Clean Energy Council accredited designers can calculate "zero cost" systems that will start paying you back the instant it is installed.
Energy bills are not going to get any less expensive and adding new technology batteries can take your system to a whole new level.

These systems can also be adapted to ensure an uninterrupted power supply…even when the grid goes "down".
The Beginners Guide to Solar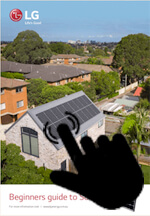 Subscribe and we'll let you know when we've got special offers that will make Solar even more viable for you!
Your email is safe with us!
Questions about getting started?
....Drop us a line!