Clean Energy Council
Accreditation with the CEC means:
Your solar PV installations will be eligible for government rebates such as Small-scale Technology Certificates (STC's) and feed-in tariffs.

Your installation will be designed by an accredited consultant who has been trained to highest of standards.

Your installation will be installed to the high levels set by the accreditation process of the CEC.

Your installation will be conforming to all applicable Australian standards.
The Beginners Guide to Solar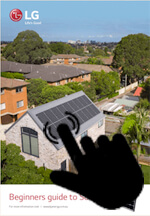 Subscribe and we'll let you know when we've got special offers that will make Solar even more viable for you!
Your email is safe with us!
Questions about getting started?
....Drop us a line!