Energy costs have jumped more than 70 percent over the past year in many Australian industries, and there's no end to their growth in sight. The price of commercial solar has dropped over the last few years and your rooftop can be a valuable asset to your business!
With solar panels on your roof harvesting the sun's energy you can generate electricity at a much cheaper cost, rather than purchasing it from power networks.
There's never been a better time to install solar and the per-kilowatt hour cost is the most affordable it's ever been.  In fact, we estimate that by investing in solar now, companies can slash their energy cost by as much as four times over the next 25 years. That can represent internal rate of return of 15%, 25% or even nearly 40%.
We can offer options with zero capital outlay via our finance partners and in many cases, the investment becomes a positive cash flow, meaning the savings on electricity will be higher than your repayments.
The investment is not only economic but backed by our performance guarantees.
Finally, financial incentives (STCs) are still available and they will cover approximately a third of your total investment.
Have our design and construct experts work with your company now to save.
Recent Commercial Installations
The Beginners Guide to Solar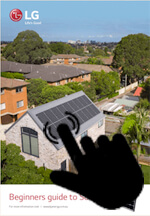 What Bad Solar Looks Like
7 Reasons Why LG Panels Will Save You
Questions about getting started?
....Drop us a line!