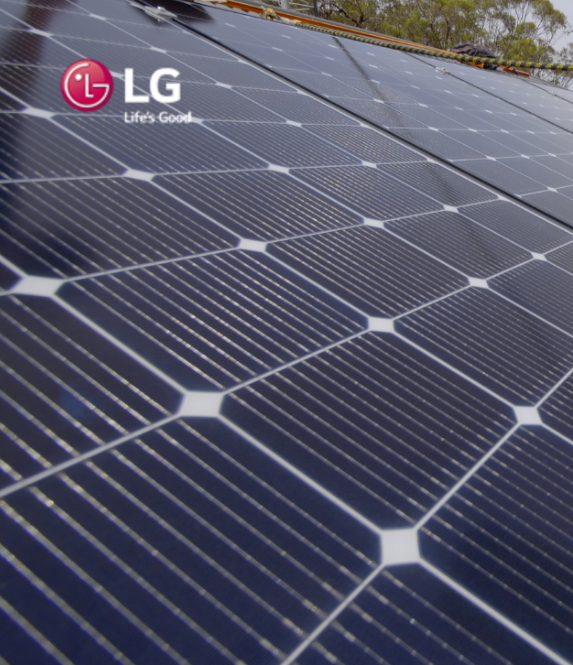 LG Solar Panel Products
LG Electronics embarked on a solar energy research programme in 1985, using their vast experience in semi-conductors, chemistry and electronics.
LG Solar modules are now available in 32 countries. In 2013, 2015 and 2016 the LG NeON® range won the acclaimed Intersolar Award in Germany, which demonstrates LG Solar's lead in innovation and commitment to the renewable energy industry.
Additionally, LG Solar™ won the Australian Top Brand award in 2016, 2017, 2018 and 2019. By late 2019 LG sold more than 1.4 million panels in Australia and New Zealand and close to 250,000 modules have been shipped in 2019 to Australian and New Zealand customers.
With over 70 lesser known brand panels selling in Australia, LG solar panels offer a peace of mind solution, as they are backed by an established global brand. LG is now the largest consumer brand in the solar space, with the largest consumer business locally of any solar panel manufacturer in Australia.
GREAT VISUAL APPEARANCE

LG NeON® 2 panels have been designed with appearance in mind. Their black cells, black frames and thinner wire busbars give an aesthetically pleasing uniform black appearance. Your home deserves the LG NeON® 2.

MORE POWER PER SQUARE METRE

LG NeON® 2's 350W are a similar physical size to many competing 320W panels. This means with the LG NeON® 2 350W you get 8.5% more electricity per square metre than a standard 320W panel. So you can install more kW of solar on your roof with the LG NeON® 2.

25 YEARS PRODUCT WARRANTY (PARTS & LABOUR)

The LG product warranty is more than double many competitor's standard 10 and 12 year product warranty and covers 25 years. The Warranty is provided by LG Electronics Australia and New Zealand, who have been operating locally for more than 25 years. The warranty includes replacement labour and transport. Overall LG Energy has been in existence since 1958.

IMPROVED 25 YEAR PERFORMANCE WARRANTY

The initial degradation of the module has been improved from -3% to -2%, in the 1st year and the annual rate of degradation has fallen from -0.7%/year to -0.30%/ year thereafter. This brings an 90.08% warranted output after 25 years, compared to 83% for many competing panels.
LG NEON® 2 415W

The more powerful LG NeON® 2 72 cell is the powerhouse for top quality commercial systems. The big brother of the NeON 2 350W this panel is ideal for commercial systems or solar farms seeking an efficient use of space and a high quality panel with great output efficiency.

The new NeON® 2 with 72 cells adopts the award winning CELLO Technology replacing standard busbars in each cell with 12 thin wires to enhance power output. The panel comes with a full 25 year product replacement warranty backed by LG Electronics, instead of a solar panel manufacturer of unknown origin.

DOWNLOAD DATASHEET

THE NEW LG NEON® 2 BIFACIAL CLEAR

The new LG NeON®2 BiFacial 72 cell commercial panel offers, higher efficiency and lower degradation, than previous models and also a 25 year product replacement warranty.

The LG NeON® 2 405W BiFacial module combines the NeON® 2 double sided CELLO cell with a clear backsheet in a silver frame.

This enables the panel to generate power from both the front and rear of the module, as it absorbs the reflected light of the roof - adding to the overall power output.

Additional power is generated from the light that is reflected off the roof or ground surface underneath being absorbed by the rear side of the cells of the module.

The NeON® 2 BiFacial adopts LG's unique CELLO technology with 12 multi wire busbars to reduce current resistance, enhancing power output and panel reliability. It also has very good low light and high temperature characteristics allowing solid long term output in commercial systems.

DOWNLOAD DATASHEET