80% Power Bill Saving for School
Article and images courtesy of The Bombala Times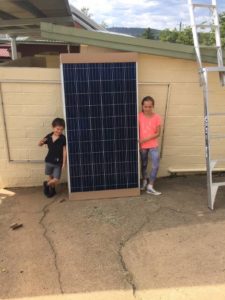 St Joseph's is looking at a power bill reduction of up to 80 per cent after solar panels were installed recently.
While school fundraising contributed, the project was partly funded by the Boco Rock Community Fund, for which the school is very grateful, particularly given the scale of the installation.
The 12kW system has built in generation monitoring capabilities, which can be accessed on PC or smartphone via WiFi, both within the school administration and remotely from anywhere in Australia.
Calculations show an offset of up to 80 per cent of the school's daytime electricity consumption – in terms of carbon footprinting, the equivalent of taking three vehicles off the road, every year.
Consultation, design and installation took place during the holiday break by Russell Vine from Snowy Regional Solar (Jindabyne) and his team. Mr Vine explained that the optimum mounting angle of the solar panels, by no coincidence, is 36 degrees – the latitude of Bombala, 36 degrees south.
The solar photovoltaic array was designed to capture the morning sun with 50 per cent of the panels facing north-east and 50 per cent north-westerly for the afternoon period.
This project has the triple sided bonus of great saving to the school, an investment for the school's future and an important educational experience for the children, as well as demonstrating environmental commitment.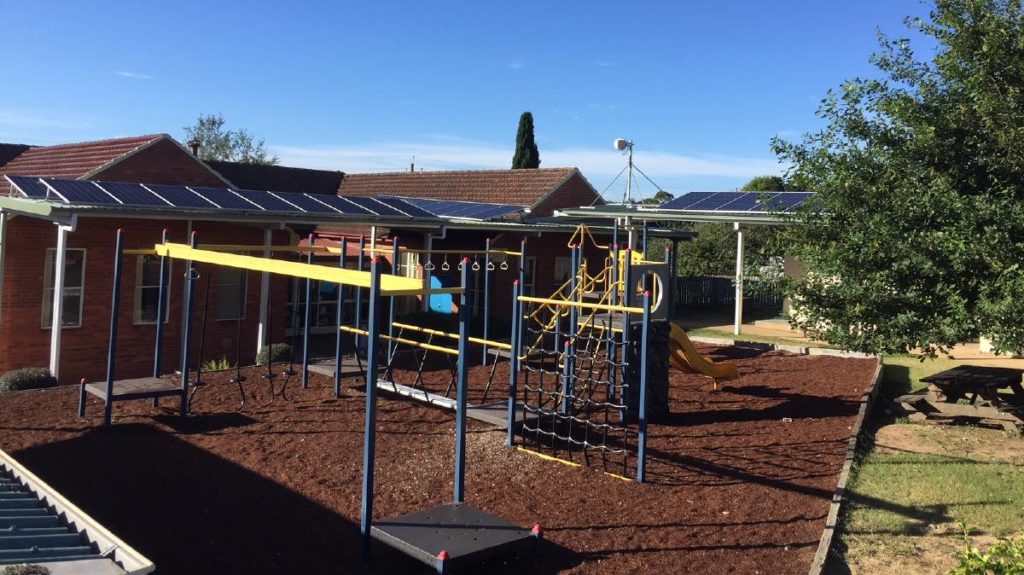 The project aligns perfectly with the "project based learning" approach of the whole school, that this year has a focus on "green" education. Currently, the infants are composting with a worm farm, Year 3-4 are learning about sustainability and eliminating plastics, and the senior class is learning about electricity and renewable energy.
St Joseph's extended its appreciation to Boco Rock Community Fund, Eden from Energy Australia, Irene from SkyBridge, Russell from Snowy Regional Solar and Karen Cash from Snowy Monaro Council for her support.
The completion of this project is just one of the exciting advances at St Joseph's for 2018, with a brand new contemporary administration building due in April.