Why Qcells:
Hanwha Qcells Co. Ltd., (Qcells) is one of the world´s largest and most recognized photovoltaic manufacturers for its high-quality, high-efficiency solar cells and modules. It is headquartered in Seoul, South Korea (Global Executive HQ) and Thalheim, Germany (Technology & Innovation HQ).
Qcells offer the full spectrum of photovoltaic products and solutions, from modules to systems and large scale solar power plants. At Qcells, they care most about their customers and are passionate about meeting their needs. They strive to apply their state-of-the-art technology to shape a new era in the energy industry, benefiting each consumer and the world we all live in.
Through their growing global business network spanning Europe, North America, Asia, South America, Africa and the Middle East, they are able to provide unparalleled solar products and services in the utility, government, commercial and residential markets.
Qcells, as an affiliate of the Hanwha Group with assets over $150 Billion, is both a trusted and bankable solar partner for customers worldwide. Qcells have a Tier 1 Bloomberg rating and are a BNEF Top Tier module supplier.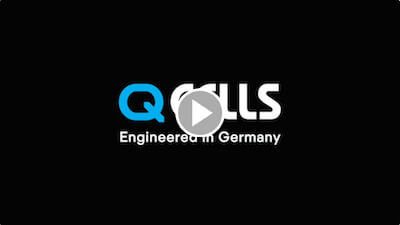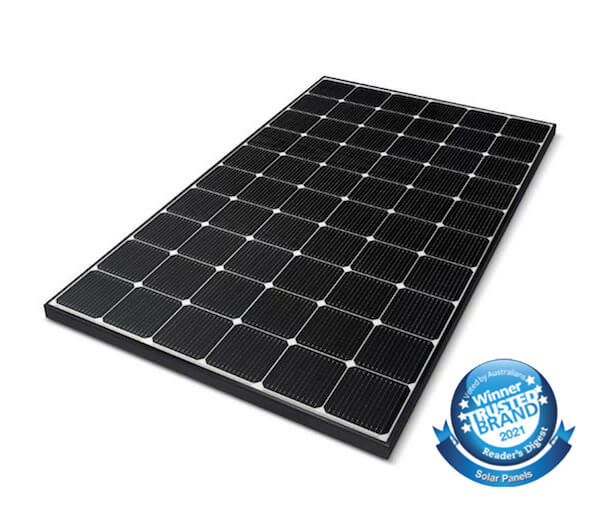 Why LG:
LG panels, and especially the NeON® range have specific technical advantages, which can result in better performance, and overall more electricity output by solar systems powered by our panels, compared with other standard panels.*
LG's Proven Field Performance has been involved in a number of comparison tests of the LG panels against many other brand panels. LG NeON® 2 models are consistently among the best performing in these tests. The quality control of LG world-class solar production is monitored and improved using Six Sigma techniques via 500+ monitoring points to effectively maintain and improve our uncompromising quality. LG panels have a strong double walled frame. When it comes to wind forces (rear load) our panel under test withstood a wind load of 4000 Pascals.
The LG panel range has won a string of International Awards. For example, the LG NeON® range has won the internationally highly respected Intersolar Awards in Germany for Photovoltaic Innovation three times in 2013, 2015 and 2016. No other solar panel has had such high recognition.
* Backed by Choice magazine testing and other independent panel comparison test sites in Australia.
Why Tesla:
Tesla as a brand is synonymous with quality. Powerwall is a battery that stores energy, detects outages and automatically becomes your home's energy source when the grid goes down.
Unlike generators, Powerwall keeps your lights on and phones charged without upkeep, fuel or noise. Pair with solar and recharge with sunlight to keep your appliances running for days.
With the Tesla app, you can monitor your home's energy production and consumption in real time. Set your preferences to optimise for energy independence, outage protection or savings. With instant alerts and remote access, you can control your system from anywhere.
Why Fronius:
Fronius is an international global technology and quality leader. Their strength in solid and diverse business is based on the three pillars of battery charging technology, welding technology and solar energy.
Fronius has a global presence – represented around the world by over 30 national Fronius companies. they can ensure that experts are always close by to provide local support for our customers.
With the highest quality testing performed under extreme conditions their comprehensive endurance tests go far beyond the prescribed standards and routine operating conditions. Only when a device can withstand the external influences of extreme temperatures, moisture, ice, salt, dust and dirt without damage will it go into series production. Perfect for our harsh Snowy Monaro climate.
Why ABB Fimer:
Established in Sydney, Australia in 2005, PowerOne (an Italian company established in 1967) sold its residential range of solar inverters called the Aurora. In 2013, the PowerOne business was acquired by one of the world's largest engineering technology companies, ABB.
From that point on, ABB invested heavily in R&D and designed a new residential range from scratch, called the UNO series, a single-phase inverter and launched the PVS series, a high power three-phase inverter range.
Fast forward ten years, FIMER, an Italian company established in 1942, decided to expand its solar portfolio by acquiring the ABB solar business in March 2020, pushing FIMER to become the fourth largest solar inverter manufacturer in the world and beginning a brand New Era in solar.
Why Victron:
Victron Energy, based in the Netherlands, has been manufacturing power conversion equipment since 1975 and become well known around the world for producing reliable off-grid battery inverter/chargers and a wide range of quality, affordable solar controllers. Victron especially shines in the automotive/RV/boating market where micro power systems are common and being one of a few high quality manufacturers in this highly competitive market.
Victron Energy has possibly the widest variety of solar products of any manufacturer, with everything from tiny solar controllers up to a large 15kVA grid-interactive inverter/chargers. Plus, a seemingly unlimited combination of add-ons and accessories to create everything from simple battery monitors to remote AC or DC-coupled off-grid power systems.
Why SMA:
SMA is a world-renowned solar inverter manufacturer and one of the few companies offering high performance solar inverters designed for residential, commercial, and utility-scale grid-tie systems, as well as small residential and large scale off-grid solar systems.
SMA's primary point of difference is their 40-year history as a inverter developer and manufacturer. Their inverter's have truly stood the test of time and have a proven reliability and low-failure rates than emerging market entrants and Chinese inverter companies cannot compete with.
Over 750,000 SMA inverters have already installed across Australia alone, producing more than 35% of all solar electricity in the country.
Why BYD:
BYD is the largest Chinese manufacturer of rechargeable lithium batteries and has dominated the Chinese electric vehicle and energy storage market for some time. From the very humble beginnings back in 1995, BYD which is short for 'Build Your Dreams', has grown exponentially to become one of the world's largest stationary battery manufacturers offering a wide range of lithium energy storage systems for both commercial and residential applications.
BYD has now released its third generation of energy storage batteries and expanded its range to cater for a wider variety of energy storage applications. Scalability appears to be a primary design feature of the new generation battery systems with modular (stackable) options capable of storage capacities of up to one megawatt hour, 1MWh.
See some of the results of contracting the wrong  solar power company.
Find out about the benefits of LG Solar and why we love to recommend them
Interested In Solar?
 Tell us about your project today