Would you like to power your home using the sun's free power?

Would you like to significantly reduce your power bill and reliance on the major electricity retailers?

Would you simply like to create a smaller personal carbon footprint as you pass through life?
It may be easier than you think to install solar panels.
Snowy Regional Solar has completed projects all over the Snowy region and helped achieve these objectives for many satisfied customers. Arguably equally important, these projects have been completed with accurate design consideration on snow and wind loading, winter climatic conditions and remote rural locations.
The sun's energy is absorbed into efficient solar photovoltaic modules, routed through a quality Inverter, converted to 240 volts and then supplied into your home. It sounds simple but it takes knowledge and expertise to have your system operating efficiently and effectively…and after we have achieved all of this, you can sell excess back to your electricity provider. (Now there's a turnaround! 
)

Recent Residential Installations
The Beginners Guide to Solar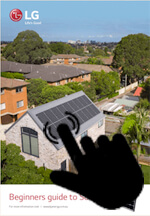 What Bad Solar Looks Like
7 Reasons Why LG Panels Will Save You
Questions about getting started?
....Drop us a line!